The 4th of July is such a wonderful holiday full of family, friends, sunshine … and terrible, terrible food. If your family is anything like mine, you always have hot dogs, hamburgers, some kind of mayo based salad – you get the gist. It is up to me to bring the healthy, delicious food options.
Lunch today was no exception.
I made these Chicken and Pineapple Kabobs for my midwest family and you would have thought I slaved away in the kitchen for hours creating a renowned masterpiece based on their reactions. Everyone had a lunch of protein and veggies with no complaints! This quick and easy 4th of July meal was approved by grandparents, husbands, and babies alike.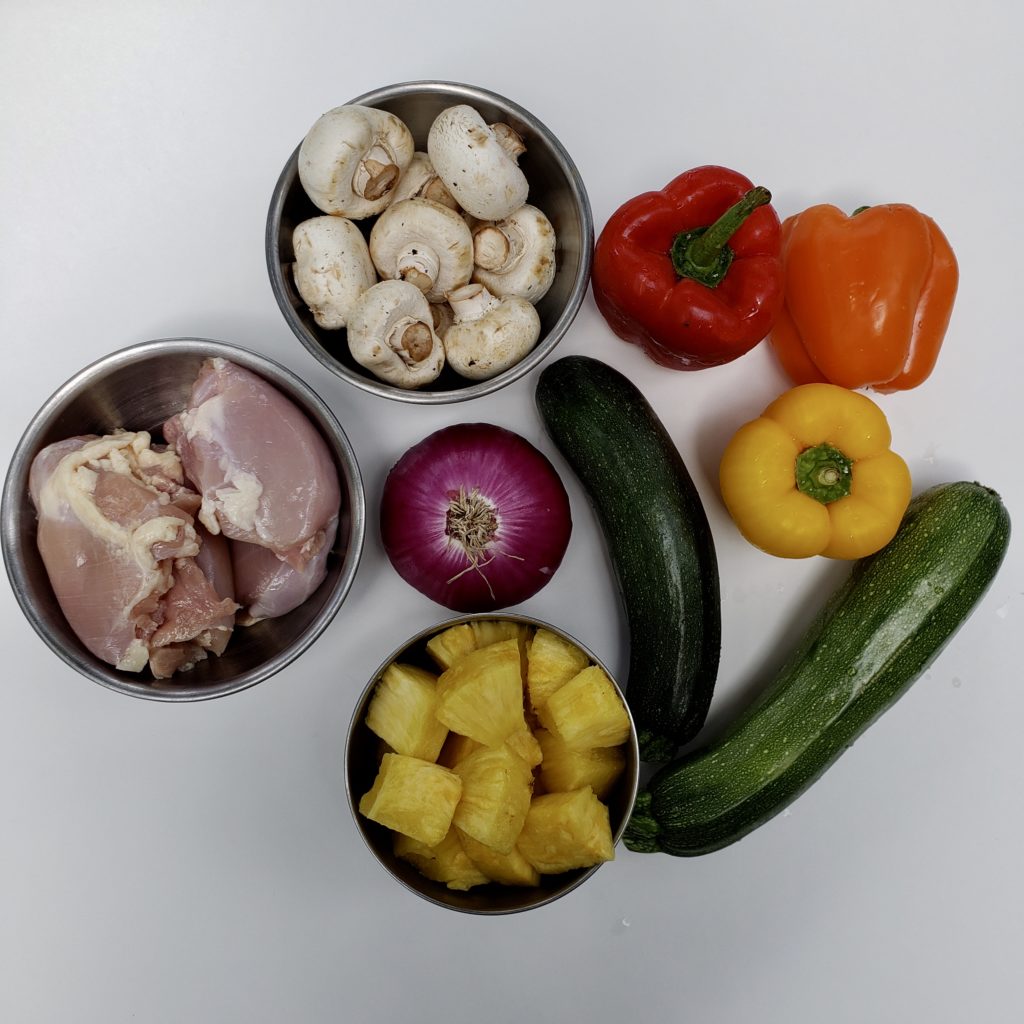 But here's my secret. I am not a cook. If a recipe has too many ingredients or will take more than an hour, I am going to move on. These Chicken and Pineapple Kabobs are so quick and easy that they definitely fit into my "lazy chef" requirements – only a few steps, not a lot of measuring, no bizarre ingredients that I will never use again. If you're like me, you'll find yourself coming back to these kabobs all summer.
Not a meat eater? Remove the chicken and replace with extra firm tofu or double up on the whole mushrooms. Delish!
Now onto the good stuff…
Clean Chicken and Pineapple Kabobs
Prep Time: 20 minutes
Cook Time: 20 minutes
Servings: 4-5 adults
INGREDIENTS
1 lb. boneless, skinless chicken thighs
1 zucchini
3 peppers of your favorite color
Package of fresh, whole mushrooms
1 red onion
1 pineapple (I got a 22 oz container of the kind prepped and cut at the store because… who wants to cut up a whole pineapple?)
Soy-free, sugar-free teriyaki sauce
Olive oil
Salt
Pepper
Kabob skewers
RECIPE
Chop all ingredients in large cubes.
Fire up your grill to medium heat.
Slide ingredients in an alternating pattern on your kabobs.
Any extra ingredients, slide onto the last couple skewers (I ended up with one kabob of only pineapple. Not a bad problem!)
In a small bowl, mix together 1 TBSP of teriyaki sauce, 2 tsp of olive oil, and salt and pepper to taste. Brush the mixture onto your full skewers. (You may need to make more sauce as you go.)
Place kabobs directly onto the grill. Grill 10-12 minutes, flip, and grill 10-12 minutes on the other side.
Remove the kabobs from the grill.
Brush a little more of the teriyaki mixture on top and enjoy.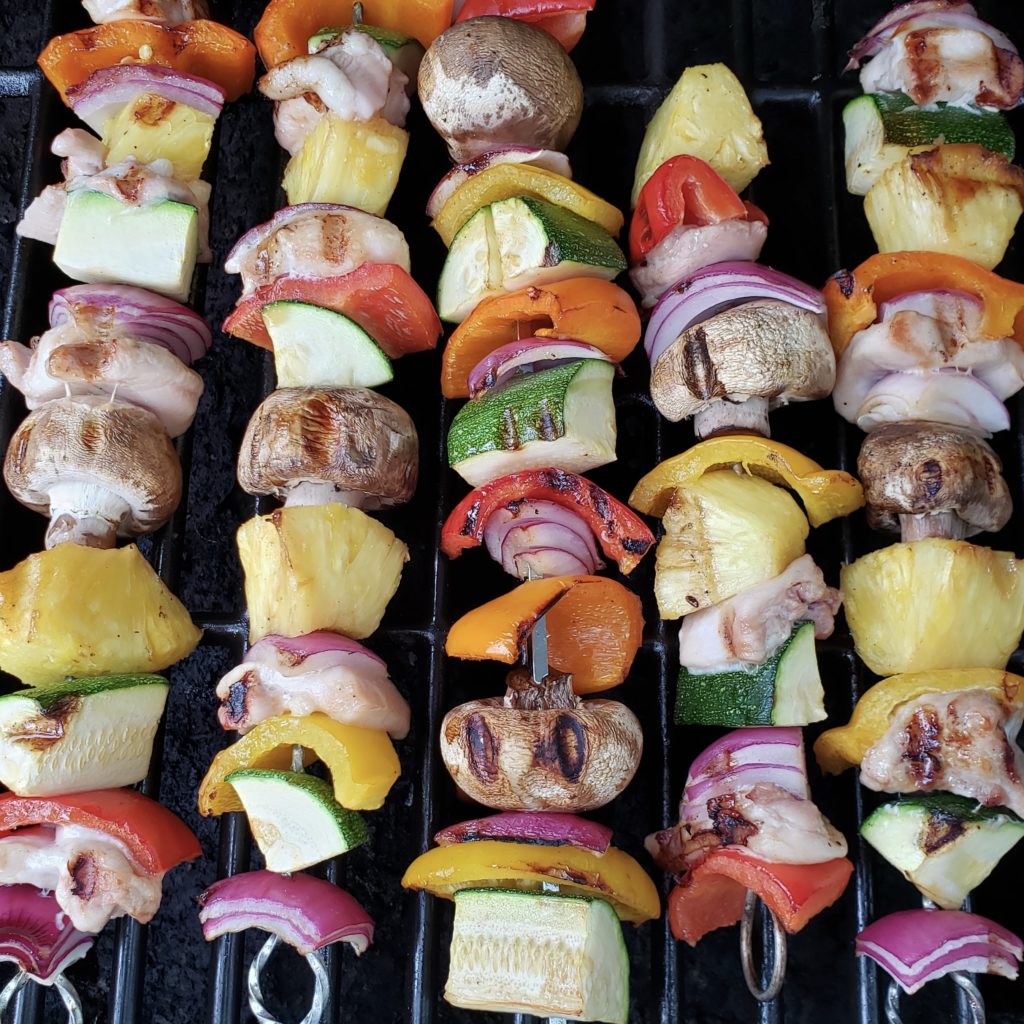 Recipe courtesy of Kristin Duffett.