About the Challenge
We often hear from clients who diet and exercise consistently that they are still not unable to reach or sustain the health goals they're working toward. We've decided enough is enough. It's time to change that. We're partnering with some amazing experts in the health and wellness sphere to bring you our Total Body Transformation Challenge.
The Program
The Total Body Transformation Challenge is based on sculp'd's signature program that combines personalized coaching, nutrition planning, workshops and of course, movement. Designed to help jump-start you on your road to optimal health, in just six weeks you will define your muscle tone, improve your physical conditioning, and build new, sustainable habits to finally achieve the lifestyle you've been working toward.
In addition, Total Body Transformation Challenge participants will receive a 30 Day Wellness/Detox kit that includes scientifically-tested, natural ingredients to energize and nourish your body on your health and wellness journey.
Program participants also receive:
Access to a private Facebook group where you can ask questions and speak one-on-one with a Wellness kit specialist and current sculp'd client, Stephanie Parkes
Direct support from sculp'd trainers and staff on how to maximize the benefits of your movement classes
One-on-one nutritional support from sculp'd's in-house nutrition coach, India Mertins, and discounts on nutrition coaching packages
10% off your first visit with a board-certified Integrative Medicine specialist, Dr. Anca Sisu, who has played an integral role in the health and wellness of sculp'd staff.
Fall 2019 Challenge Dates
The Total Body Transformation Challenge kicks off September 29 with a sculp'd support team meet-and-greet and private weigh-ins and measurements for clients. Participants may also pick up their Wellness kits and ask any questions about the program.
September 29: Total Body Transformation Challenge Lauch Party
October 6: Transformation Detox Begins
October 13: Workshop 1 – Real food and intuitive eating workshop with India Mertins
October 20: Workshop 2 – Sleep & yoga nidra workshop with Dr. Sisu
October 27: Workshop 3 – Rejuvenating and restorative body rolling workshop with April Coutino
November 3: Transformation Challenge Closing Party
The Benefits
By joining The Total Body Transformation Challenge, you will improve your health and wellbeing by exercising, learning about proper nutrition to stay energized and fuel your workouts, and by practicing daily habits that support a healthy lifestyle. You will also be a part of an amazing community of people dedicated to healthy living and feeling their absolute best!
The Results
Betsy Weissman, sculp'd studio owner:
"This program literally changed my life. I was so inflamed and sick, even though I was working out and eating 'healthy' foods. My face looked like someone had taken an air pump to it. I transformed my health with Dr. Sisu and incorporated the 30 Day Wellness box into my daily habits."
"Just look at the difference between April 2018 and March 2019."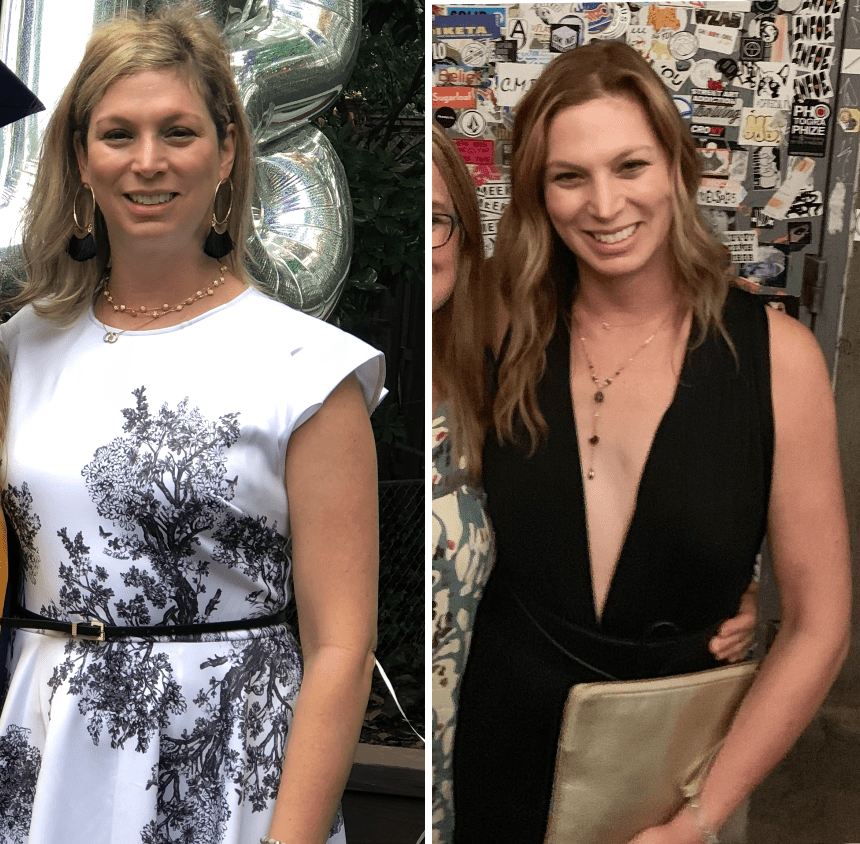 Ted Schwab, client:
"Back in 2016, I weighed over 300 lbs! Hard to believe I am now down over 100 lbs in a few years. I started down this path to lose weight but I have gained so much more — cardiac health, healthy blood levels and even helping me fight cancer that I was diagnosed with in early 2019.
I joined sculp'd in early 2019 and my first few classes were not pretty, just ask Natalie!! But, with perseverance and support from other clients and their amazing instructors, I have perfect plank form, my lunges rock and I am stronger than I have ever been. Coupled with keto and intermittent fasting, I am healthier than I have ever been in my adult life."
"I am a client for life."
Former sculp'd studio manager, health and fitness professional, and busy mom of one:
"The Transformation Challenge was so easy! Drink shakes and supplements, you get to eat clean food. I discovered Arbonne when I was 9 months postpartum. I love Whole 30… but with a 9-month-old, the amount of prep and time required to do that successfully was not realistic. I needed a change, I needed it to be easy, and I needed it to be effective. The Arbonne 30-Day Detox was the perfect answer. In my first 30 days, I lost 11 pounds!"
"I did it again a few months later and lost another 8 pounds!"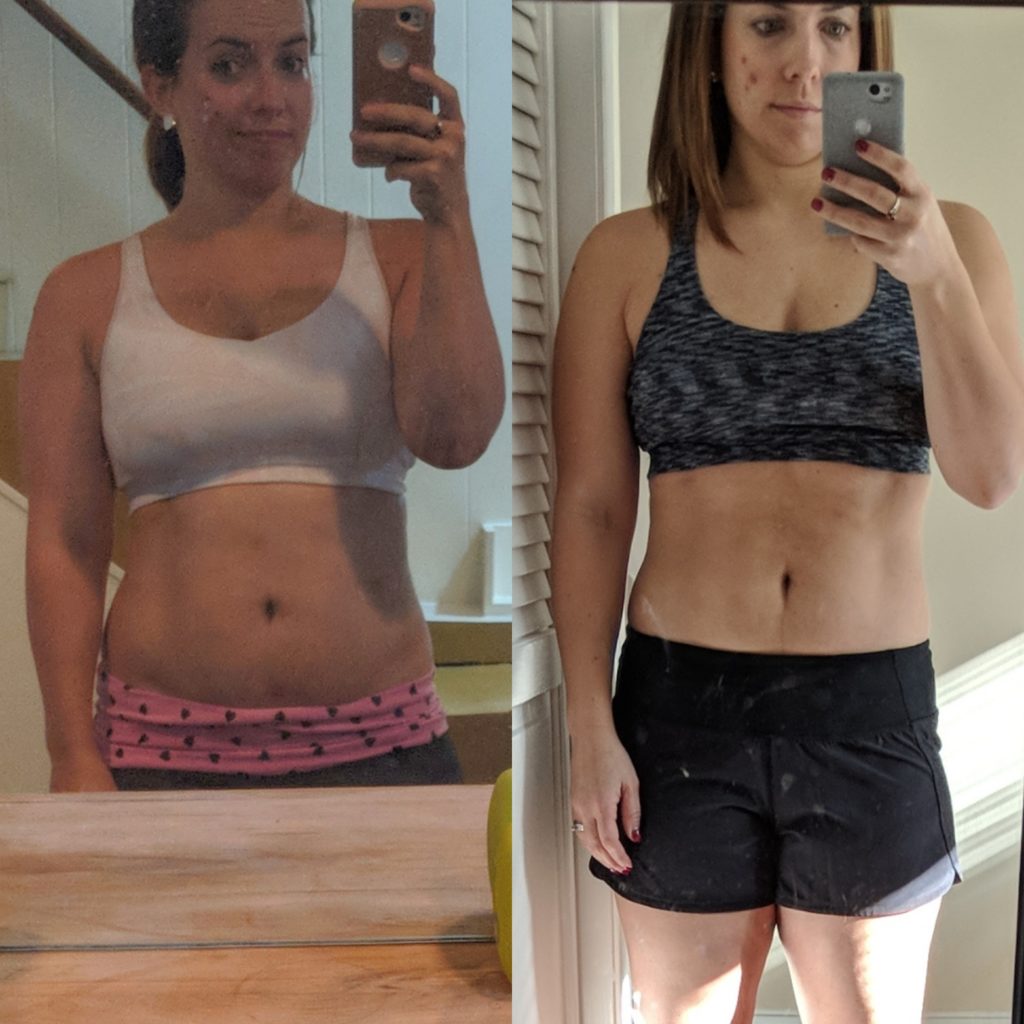 Stephanie Parkes, sculp'd client and local influencer:
"I joined the 30-day wellness challenge in October of last year and haven't looked back! I've lost 26 lbs since October, 15 lbs the first month."
"I have made the principals of challenge, from eating habits to supplements, a part of my daily living."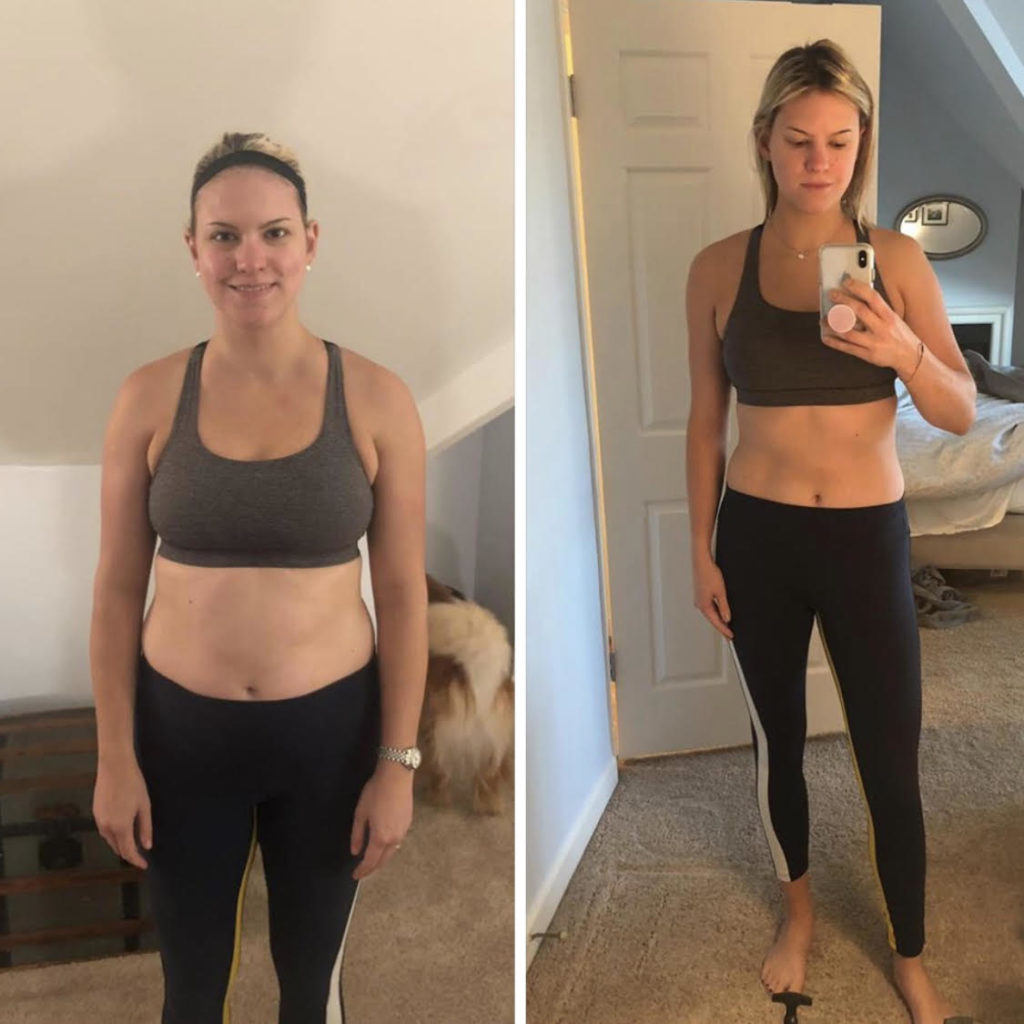 Sign up Today, Space is Limited
Because of the individualized attention dedicated to each Transformation Challenge client, we have only 30 spots available in the program.
The Total Body Transformation Challenge is open for anyone who wants to reset their bodies, lose weight, and feel their best. If you're not sure if the program is right for you talk to your doctor. This program is not recommended for women who are pregnant or breastfeeding.
The cost for joining is $325 which includes the 30 Day Wellness Kit, specialized workshops, weekly check-ins with a nutrition coach, and the $25 towards a winner's pool. At the end of the six weeks, the client with the most body fat lost can win up to $750.*
Participants must hold or upgrade to an unleash'd (unlimited monthly) sculp'd membership for the length of the challenge, in order to participate in Challenge.
Please see one of our studio administrators at the front desk in order to reserve your spot or email hello@sculpd.co. The LAST DAY to sign up is September 23, 2019.
FAQs
Why is the program six weeks long but my Wellness Kit only lasts for 30 days?
To maximize the benefits of the program, two additional weeks have been added; the first to prepare for the program by cleaning out your fridge and setting your movement schedule for the next few weeks, and the last week to restore and rejuvenate the body.
What if I don't see results from the Transformation Challenge?
We believe in the program so much we are offering guaranteed results. If after 30 days following the nutrition program AND attending at least 12 classes, if you do not see results we will refund you the cost of your Wellness Kit and your first month of membership.
What exactly is in the Wellness Box? Do I have to buy it?
The Wellness Kit is from Arbonne and includes: (2) 30-serving Protein Shake Mix, (2) 30-pack box Energy Fizz Sticks, (1) 7-pack box Body Cleanse, (2) 20-bag Herbal Detox Tea, (1) 30-pack box Digestion Plus
All Total Body Transformation Challenge Participants must purchase the 30 Day Wellness Kit