I finally got it right.
After 10 months of balancing my hormones, getting my blood sugar in check, and restoring my gut, it was time to focus on my nutrition. Throughout those 10 months and for three years prior honestly, I worked one-on-one with four different nutritionists. All were highly recommended, had the right messages, knew what they were talking about and provided me with the information to be successful. But I failed with all of them.  When I look back as to why, I really can't say other than it was too much work for me to stick to it. 
Cue the Arbonne Detox. Kristin Duffett talked me into trying it with her and I took to it like a fish to water. The Arbonne Detox is a healthy eating plan based on nutrient-dense smoothies, energizing supplements, and a focus on whole foods at mealtime. I eliminated most of the food items the plan suggests as well. I switched to decaf coffee to give my adrenals a rest and minimized my salad dressings and I totally eliminated gluten, dairy, and soy.  I found the morning tea and probiotic easy to make happen. And I liked the morning shake (my favorite recipe was 2 scoops of the chocolate protein powder, a handful of frozen berries, a scoop of fiber boost, and flax seed) which kept me full until lunch. I then ate a Territory meal at the studio or a huge salad with lots of veggies for lunch. My go-to snack was veggies and hummus, and dinner was a protein with vegetables.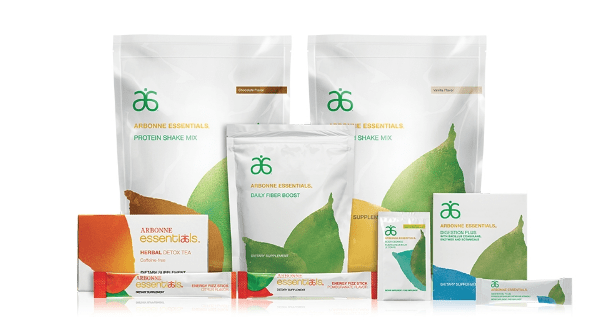 With the detox, I finally understood and really "got" the following: 
Food budgeting — If I KNEW I was going to have a big meal (brunch or dinner out), I mentally planned ahead and saved my biggest meal for then. 
Only 2 Meals a Day Please — The days of 3 full, healthy meals are long behind me. Two meals and a protein shake or bulletproof coffee and I am good for the day. With this plan I hit my calorie and nutrient goals almost every day. I lost 18 lbs and I want to keep it off. This is what works for me. It doesn't feel like a choice or a sacrifice, it is just how I organize my meals. 
It's All About the Veggies — My diet is comprised of mostly vegetables (as many as I want) and I sprinkle in healthy protein and fats throughout the day. 
Arbonne's Energy Fizz Sticks Are the Bomb — I used to crave chocolate every day around 4 pm. If you see me carrying my big sculp'd water bottle full of orange liquid — that's my energy fizz. I am addicted. It helped me break my afternoon sugar cravings (as did their yummy  Chocolate Chews!!) and helped me through any energy slump. I just love how it tastes. 
Gluten and Dairy are Death… For Me at Least — If I want that delicious piece of pizza, I can have it but I know there will be a price to pay later. Indulgent foods like pizza make me so sick now. I was known as the "Girl with the Bad Stomach" my whole life. And it was because of my diet. How dense could I be??!! 
Nine months post-Arbonne and I have easily kept the weight off, stuck to the above guidelines and I still feel great. If I stray, my gut lets me know and I come back to what works for me. I am so much more tuned in to my body, my gut, and what does and does not work for me. That was the biggest lesson of all from the 30 Day Detox. You get to figure out what your body really needs and can no longer tolerate. You just need to allow yourself the time to listen. 
And the MOST exciting part of this journey? I am bringing all that I have learned and experienced to sculp'd. You will see new wellness opportunities, discounted access to Dr. Sisu and a lot of education around nutrition. When you are ready to feel your best and set yourself up for a lifetime of health and wellness, give us a call.  You are going to love our new movement, nutrition, and wellness offerings that are coming this fall.  And I LOVE talking about my journey to achieve lasting health and wellness (my poor husband is pretty sick of hearing it already!) so feel free to schedule a time to talk or leave some comments below to help continue the conversation.