Meet Sadiya
Sadiya is a Doctor of Nursing Practice and a board-certified Family Nurse Practitioner. She holds undergraduate and doctorate degrees from George Mason University, where she was an Adjunct Professor of Clinical Nursing at their School of Nursing. She is certified by the National Laser Institute in advanced aesthetic treatments. Her areas of specialization include skin resurfacing, injectables, lasers, microdermabrasion and more!
Her services include:
Facial Workouts

It's a workout, for your face! Using a combo of rollers and manual stimulation, this workout will lift, contour and tighten your face. Need your skin to look amazing? This will give you radiant, glowing skin.
Microneedling and Peels

Also known as collagen induction therapy, is a minimally invasive skin rejuvenation procedure that helps minimize the signs of aging, improve the appearance of acne scars and rejuvenate aging skin. 
Microneedling with Vegan Hyaluronic Acid

Microneedling with Platelet Rich Plasma (PRP)

PRP For Hair Loss

PRP For Scar Revision
Dermal Fillers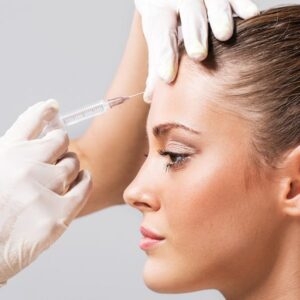 Fillers help to diminish facial lines and restore volume and fullness in the face. HA fillers can not only volumize tissues, but they can also provide hydration to the skin and are used more commonly due to their anti-aging effect. HA fillers are naturally biodegradable, and the effect can last from 6-12 months
sculp'd offers a wide range of injectable treatments including:
Juvederm Voluma XC®

Juvederm Vollure XC®

Belotero®

Radiesse®

Revaness Versa®

Latisse®

Kybella®
PDO Threads
Lift treatment is achieved by inserting a monofilament surgical suture through an ultrafine needle and cannula. These sutures are made from the same material typically used for internal stitching in surgeries (polydioxanone). 
Through the threads, tension is applied to the tissues near or around your face. It can help lift loose skin and remove wrinkles at the same time. The tension generated by these threads also triggers collagen growth which will also help tighten your skin.
When used in combination with traditional fillers such as Juvéderm, Restylane, or Sculptra to restore lost volume, thread lift results become more dramatic and can last even longer.